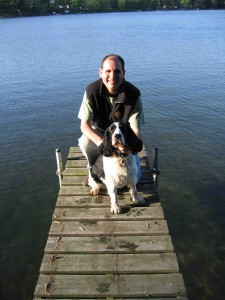 I began my career writing features for the St. Petersburg Times. Since then, I have written a variety of human interest stories and essays.
Authors that have had a major influence on me include Nathaniel Hawthorne, Herman Melville, Joseph Conrad, Leo Tolstoy, Willa Cather, Thomas Wolfe and Somerset Maugham. Of course, I have a long list of favorites including my good friend, screen writer and novelist Harry Petrakis.
Art is  a passion of mine–many of my dearest friends are artists–as is the study of history.
A dedicated conservationist, I am also an avid outdoorsman.
As an experienced journalists with in-depth knowledge in a broad range of topics I accept freelance assignments.